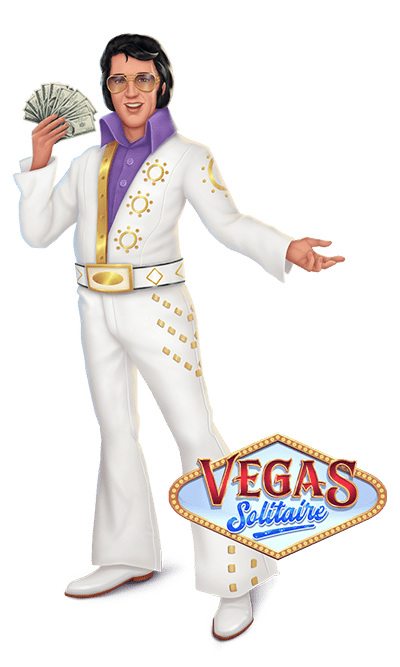 Welcome at Vegassolitaire.com, A tribute to the gambling version of the most played card game in the world: Solitaire!
Why Vegas Solitaire?
When I used to play Microsoft Solitaire with the world-famous Vegas Score, I always wondered if Solitaire would have ever played this game in the casinos of Las Vegas. It made me wonder which rules were used and how this worked in practice. Back then, Vegas Solitaire would have been played with real cards and dealers because there were no computers, let alone the Internet.
Many years later, when the Internet became a reality, I was surprised to find that Solitaire, and Klondike, are still hugely popular. It is still played daily by tens of millions of people worldwide.
Curiosity drove me to investigate whether Solitaire was actually ever played as a casino game (in Vegas). It turned into a deep and extensive research project. I ordered many books and spent a considerable amount of time going through them, as well as numerous newspaper articles, to uncover the truth about Vegas Solitaire.
The results of my intensive research can be found on this website. All the relevant books and articles i added in chronological order at Solitaire Bibliography page.
The Solitaire Bibliography is the product of my thorough exploration, which involved acquiring and examining multiple books and carefully studying newspaper articles. This fascinating journey through the history of Gambling Houses sheds light on the origins of Vegas Solitaire and gambling with Solitaire in particular.
Through the investigation of the history of Solitaire from a gambler's perspective, I have been able to determine the original and authentic rules of Vegas Solitaire. In addition, I have conducted extensive research on the odds of winning and the most effective strategies to increase your chances as much as possible.
I hope everyone enjoys this website. If you are a webmaster and find the content valuable, I would greatly appreciate it if you could show your gratitude by linking back to this site. Thank you in advance for your support.
Jeroen – Webmaster Vegassolitaire.com
About this website
The information presented on this website is carefully gathered through extensive research, establishing it as a trusted authority on the subject.
While this site focuses on Solitaire and gambling, we do not provide any options for betting with real money or endorse casinos through affiliate links. The purpose of this website is solely informational.
Vegassolitaire.com is a registered trademark and design owned by Hotei Production Limited, a marketing/media company based in Malta. The website Vegassolitaire.com is a pure informational website about the branded Vegas Solitaire game, the rules and basic information.
Hotei Productions
26, Ghar Id Dud Street
Sliema, Malta
www.hoteiproductions.net
info(@)hoteiproductions.net
About the Vegas Solitaire Game
The Vegas Solitaire game, that you can play for free on this website, is developed and licensed by g.games, a casino game development company in the United Kingdom.
G.Games Gamestudio London
The Ministry
79-81 Borough Road
London, England – SE1 1DN
United Kingdom
Website: g.games
---