Name Book: Illustrated Games of Patience
Author: Lady Cadogan
Year: 1874
Location: London, United Kingdom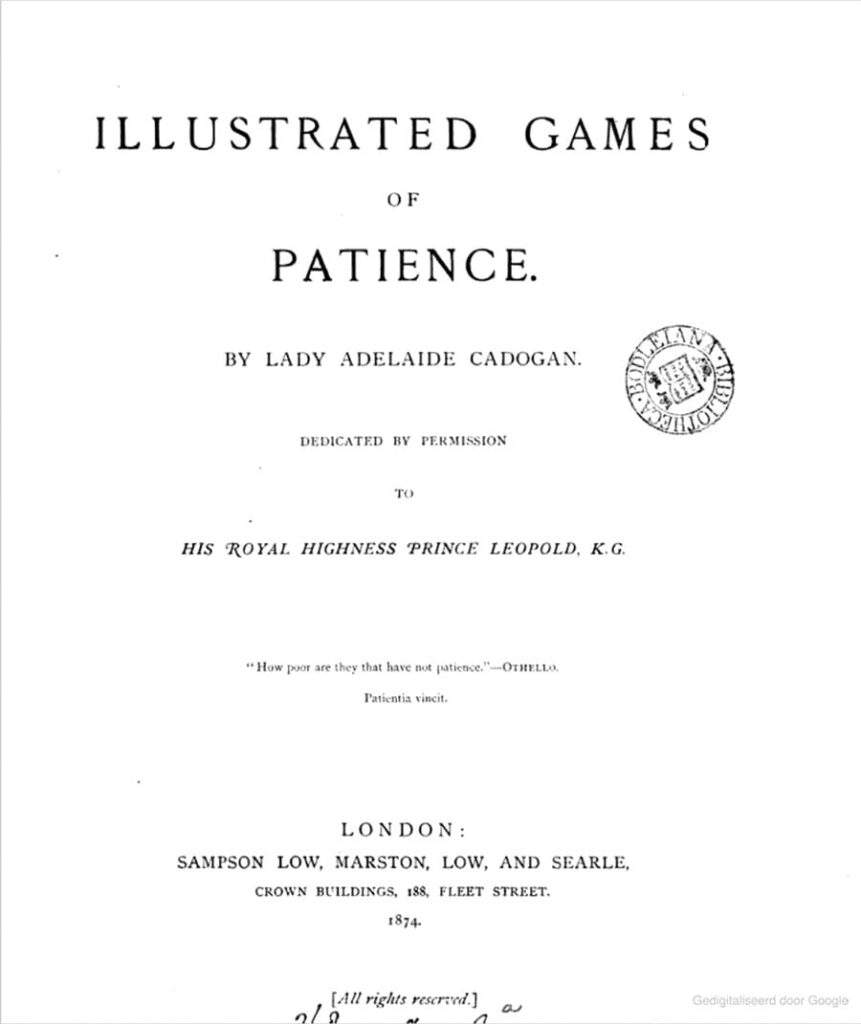 Illustrated Games of Patience by Lady Cadogan first edition published in 1874
Lady Cadogan was a noblewoman who was born in 1820 in England. It's said she was the first, who wrote a book on Solitaire in English. The book became a bestseller and up to today, new editions are still printed and successfully sold.
The original book describes 24 different variants of Patience games with mainly French names:
La Belle Lucie
Le Cadran
La Quinzaine
La Loi Salique
Les Quatre Coins
Le Moulin
Le Shah
Le Blocus
L'Horloge
La Forteresse
Les Quatorze
Le Sultan
Le Calcul
La Nivernaise
The Empress of India
The Besieged City
Le Parterre
Les Hémisphères
Les Petits Paquets
Le Carre Napoleon
la Duchesse de Luynes
The British Constitution
The Zodiac
Sympathie
It's very likely that also Lady Cadogan adopted many games, if not all from the French book Le Livres des Patiences.