Name Book: The Illustrated Book of Patience Games
Author: Translated and edited by Professor Hoffmann
Year: 1892
Publisher: George Routledge and Sons Limited
Location: Manchester, United Kingdom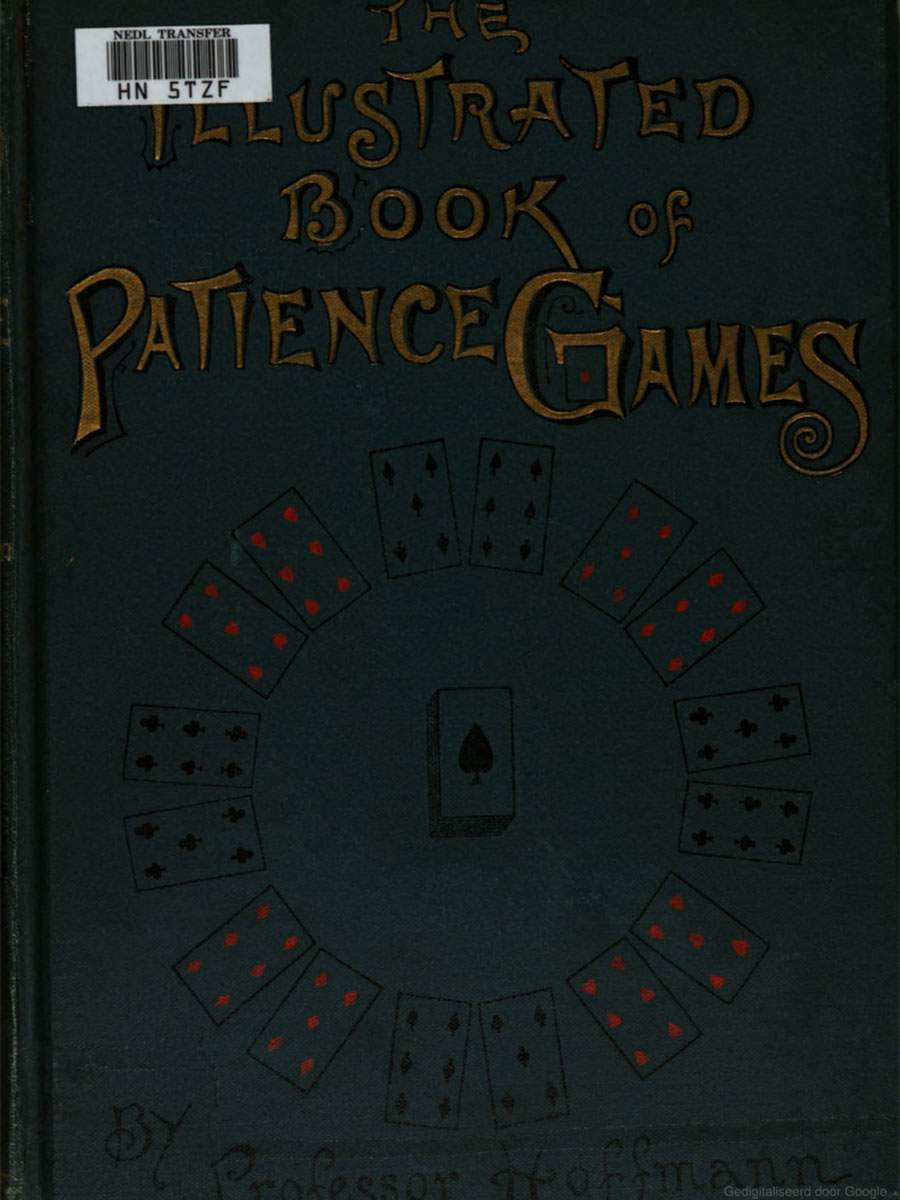 The Illustrated Book of Patience Games, by Professor Hoffmann 1892 London, United Kingdom
In this book, Professor Hoffmann describes 63 games of Patience which he explains with the help of illustrations. He states he took all the games from earlier German literature and translated them literally into English. The official title clarifies this as well: The illustrated Book of Patience Games (from the German) Translated and Edited by Professor Hoffmann.
The book contains 63 versions of Patience Games. For the first time, in English literature, we noticed the game "Storehouse" which has the same layout and similar rules compared with the game we nowadays call Canfield Solitaire and which became years later notorious as a gambling solitaire.
The big difference between Storehouse and the current game (Fascination, Canfield, Demon) is the fact that you start with all deuces on the Foundation. The reserve is called the Storehouse which the game is named after.
Professor Hoffmann's definition of Patience
"Patience Games, as the term is usually understood, are card games of a single player who plays against fate or chance, represented by the more or less favorable arrangement of the cards at the outset of the game"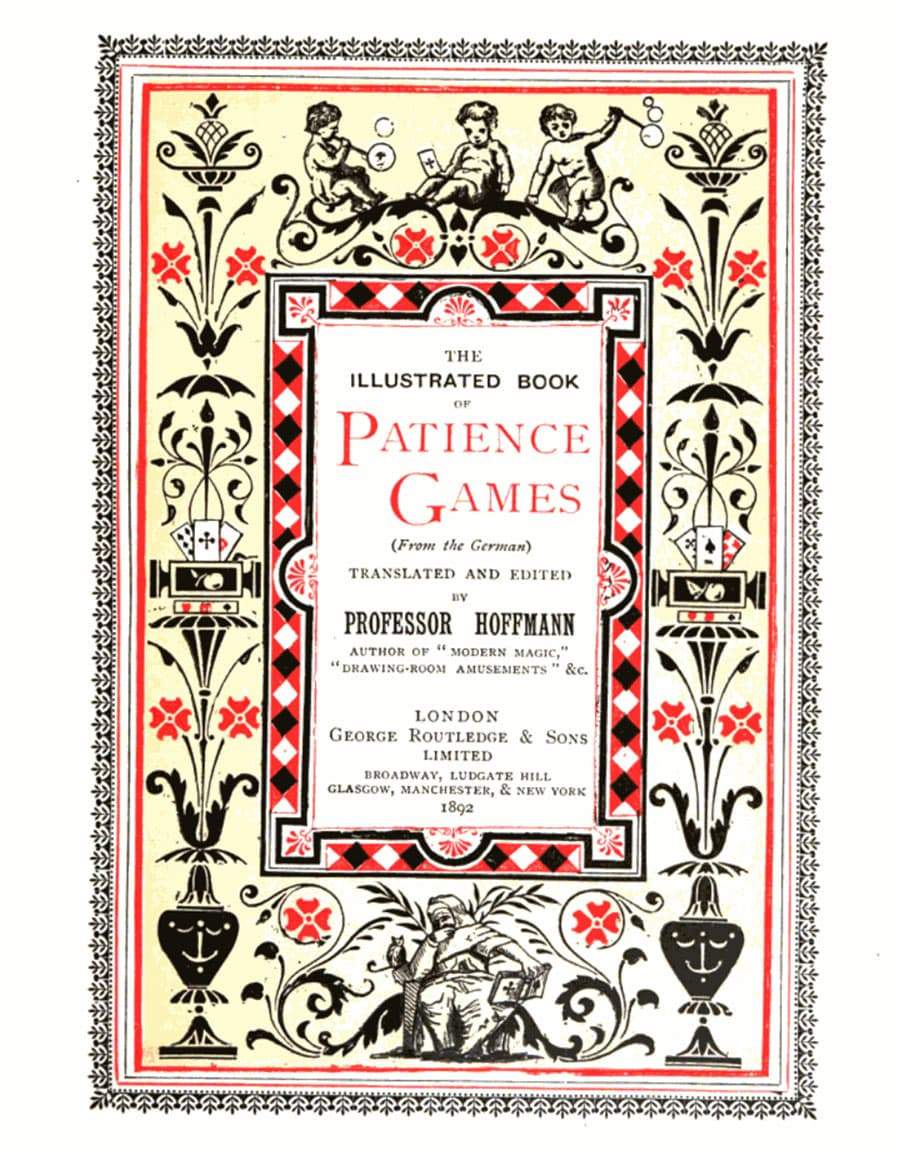 Other books that are written by Professor Hoffman:
1909 – Selected Patience Games