Name Article: Millionaires robbed in what they thought and honest Gambling Den Betrayal of Canfield's Place
Author: Unknown
Year: Friday 9 January 1903
Published in: The San Francisco Examiner
Location: San Francisco, USA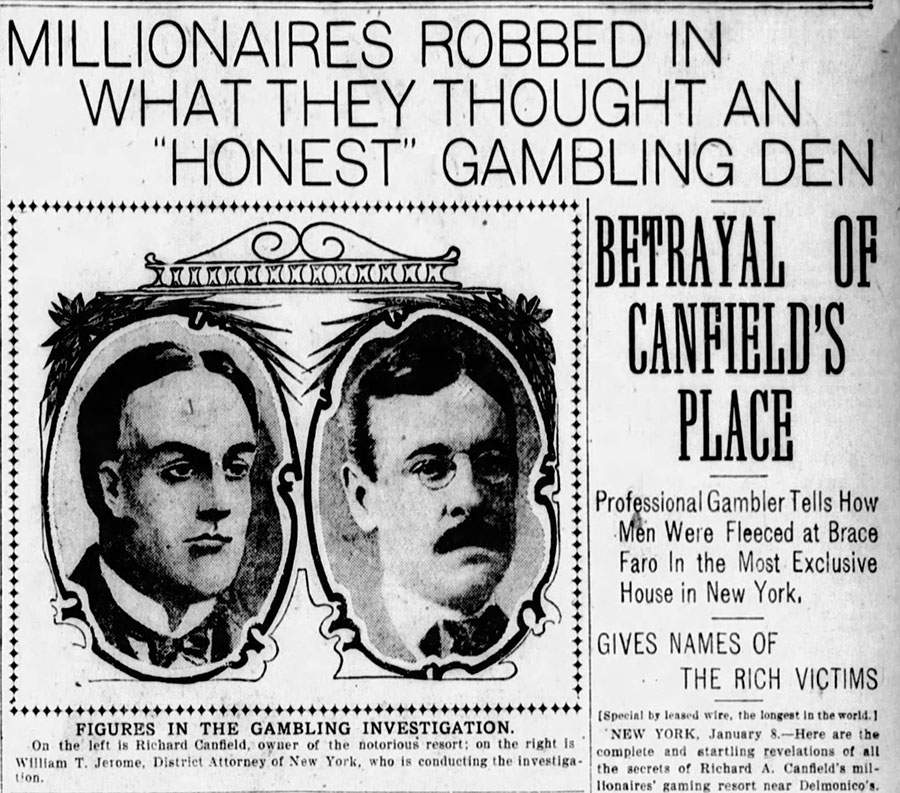 Millionaires Robbed in what they thought and honest Gambling Den Betrayal of Canfield's Place – The San Francisco Examiner – 1903
This article, written after the raid on Canfield's private property, endorses the trend that prevailed at that time against gambling in the so-called Gambling Houses. It's most likely a piece of propaganda to discredit the name of Richard Canfield as an honest casino proprietor, something Canfield was known for.
It's a fascinating article that gives a lot of insight into the gambling scene in New York at the beginning of the 20th century. The article contains, among other things, a testimony of a gambler who testified against Canfield.
The main charge was that the Faro and Roulette game was crooked, and especially when players were playing in the private rooms, they had no chance of winning.
A lot of detailed information about his famous Gambling Establishment, "Next to Del," but no mention of any form of Solitaire.