Name Book: Canfield: the True Story of the Greatest Gambler
Author: Alexander Gardiner
Year: 1930
Publisher: Life Press Garden City
Location: New York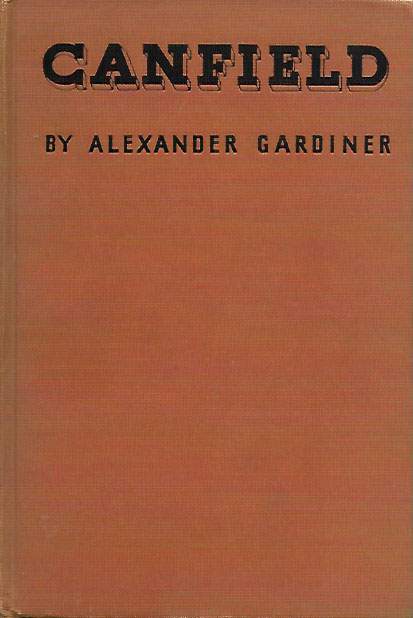 Canfield: The True Story of the Greatest Gambler by Alexander Gardiner
One of the most comprehensive books I've come across on Canfield. An autobiography about the life of the "Prince of Gamblers" with a vast amount of intricate details. For example, he cites the exact amounts Canfield accepted as bets, the layouts, and the games offered.
He also describes each casino in great detail. So you would expect that if there is any book in the world that could give us the truth about what game was played in Canfield's Gambling House it would have been this book.
But to complicate the story of Canfield's Solitaire, even more, Alexander Gardiner comes up with an entirely different theory.
"But possibly 500 years from now his name will live in a card game he never played and which is only theoretically a gambling game"