Name Book: Dick's Games of Patience (second series)
Author: William B Dick
Year: 1898
Publisher: Dick and Fitzgerald
Location: New York, USA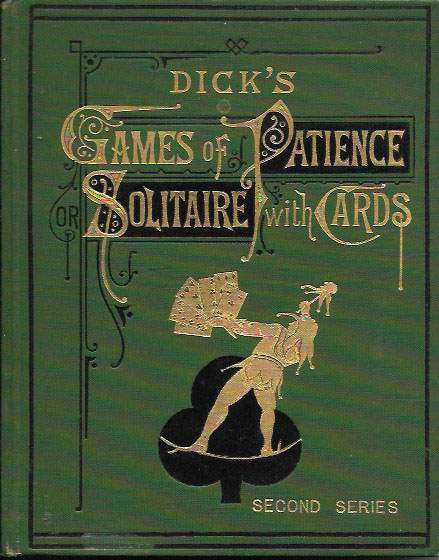 Dick's Games of Patience (Second Series) by William B Dick published by Dick and Fitzgerald, New York 1898
The second series of Dick's Games of Patience was published in 1898, In this edition, 6 new variations of Patience and Solitaire games are added to the 64 games which were already published back in 1883 in the first series of Dick's Games of Patience.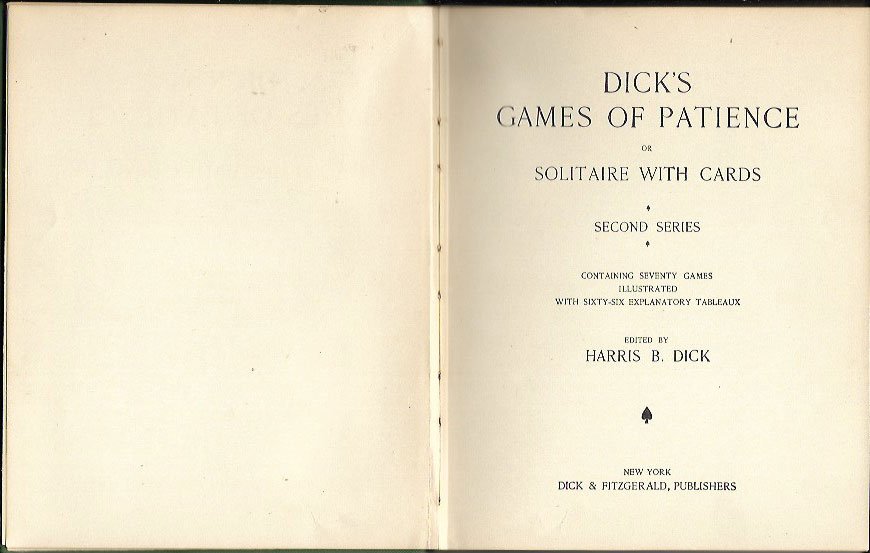 Both Fascination and Storehouse are added and represent the 4 card layout game we nowadays call Canfield Solitaire. There is nothing mentioned about gambling or stakes involved.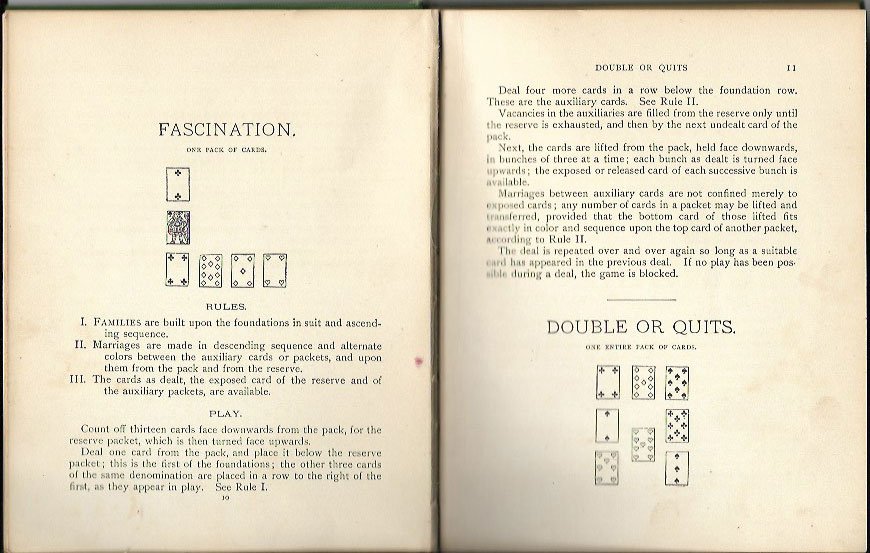 (Small) Triangle (the predecessor of Klondike Solitaire) or any other Solitaire with the Seven Card Tableau layout is not mentioned.
Other Editions of Dick's Games of Patience