Name Book: Such was Saratoga
Author: Hugh Bradley
Year: 1940
Publisher: Double Day, Doran & Company, INC.
Location: New York, USA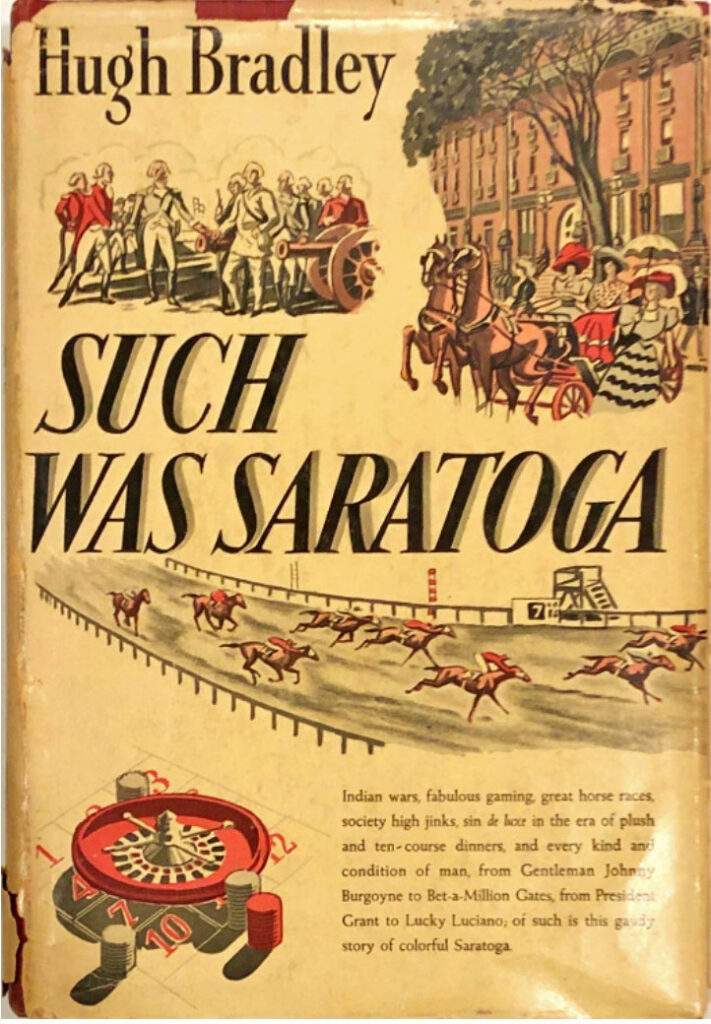 Such was Saratoga by Hugh Bradley – New York 1940
Such was Saratoga by Hugh Bradley is a book about the history of Saratoga with a lot of attention to the colorful gambling history of Saratoga. The book is very detailed where both John Morrisey and Canfield are discussed. About Canfield and Solitaire the following short sentence is written:
"About Canfield, who used to list himself merely as gentlemen when answering the passport question as to occupation and who never played the game of solitaire which perpetuates his name"
Like Alexander Gardiner in Canfield, the true story of the greatest gambler, Hugh Bradley also states in a very detailed historical book that Canfield never played the game.
If you read both books, with all the details mentioned about the gaming rooms, the exact bets, and winnings, it proves at least that Solitaire never was a big deal for Canfield.